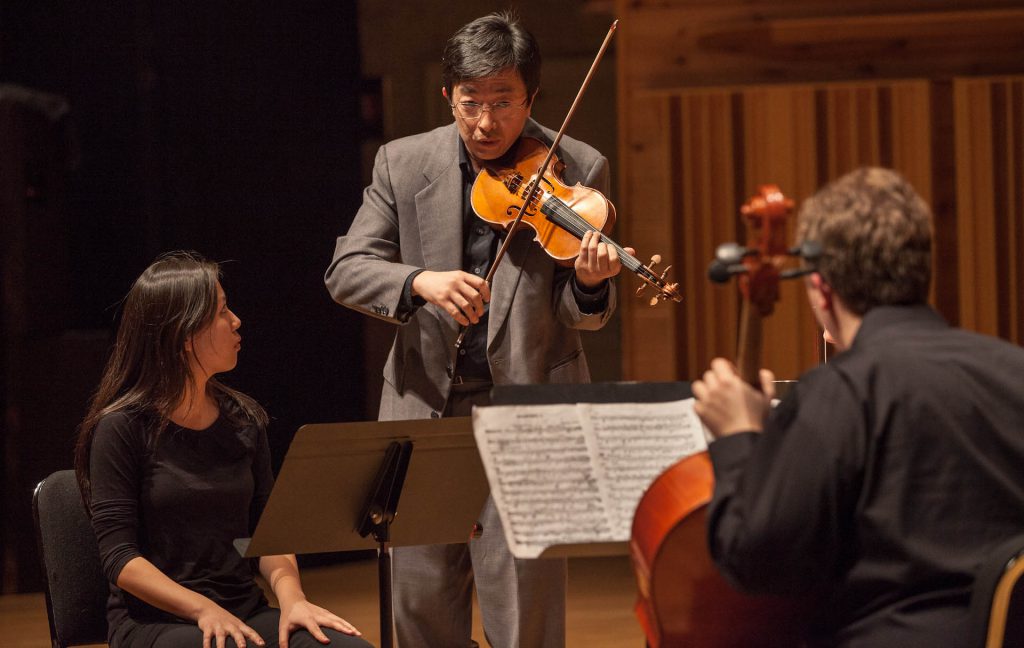 The Mason Gross School serves as the flagship public arts conservatory at Rutgers, a Big Ten research university serving more than 70,000 students. Rutgers is the nation's eighth-oldest institution of higher learning and a member of the prestigious Association of American Universities. In addition, Mason Gross serves as a resident organization of the New Brunswick Performing Arts Center, along with American Repertory Ballet, Crossroads Theatre Company, and George Street Playhouse; the latter two theaters were founded by Rutgers alumni.
Established in 1976, the Mason Gross School of the Arts at Rutgers, The State University of New Jersey comprises a vibrant community of nearly 1,200 undergraduate and graduate makers—dancers, filmmakers, musicians, theater artists, visual artists, and designers unafraid to get their hands dirty as they collaborate with a renowned faculty of professional working artists.
The school's ties to the county remain strong: Alumni and staff have taken part in Plays-in-the-Park, and several alumni established the New Brunswick-based coLAB Arts out of a desire to serve the community and see the city flourish through artistic collaboration. Mason Gross School of the Arts also engages the broader Middlesex County community by offering programs through Rutgers Arts Online, as well as the Rutgers Community Arts classes for children and adults.
Mason Gross School graduates emerge not merely with a degree but, ideally, with a commitment to making innovative and purposeful contributions to the wider community—onstage, backstage, in a gallery, a classroom, a studio, and beyond. The goal: to cultivate thinking, thoughtful makers embracing art as an ever-changing field of possibility. For more information, visit masongross.rutgers.edu