Middlesex County, New Jersey is paving the way for the Electric, Connected & Autonomous Vehicles (ECAV) industry to grow and thrive.
In fact, breakthrough innovation is already underway.
Located in New Brunswick, the Rutgers Center for Advanced Infrastructure and Transportation (CAIT) is tackling some of the country's most pressing infrastructure challenges, especially those that are endemic in high-volume multimodal corridors like the Northeast.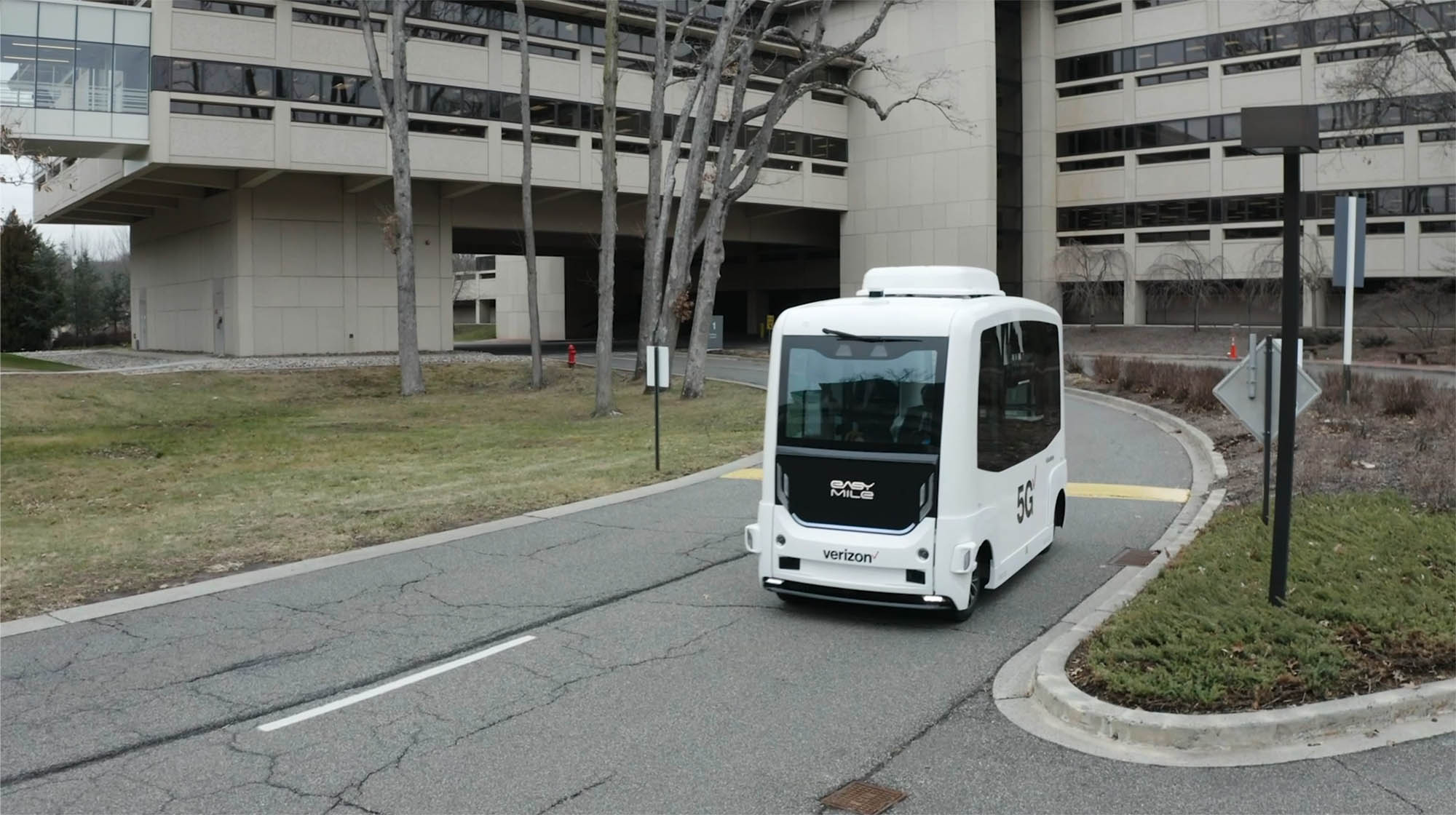 Hear why Verizon selected Middlesex County as the location for their 5G Connected, Autonomous, Shared Electric Vehicles to transport hospital patients.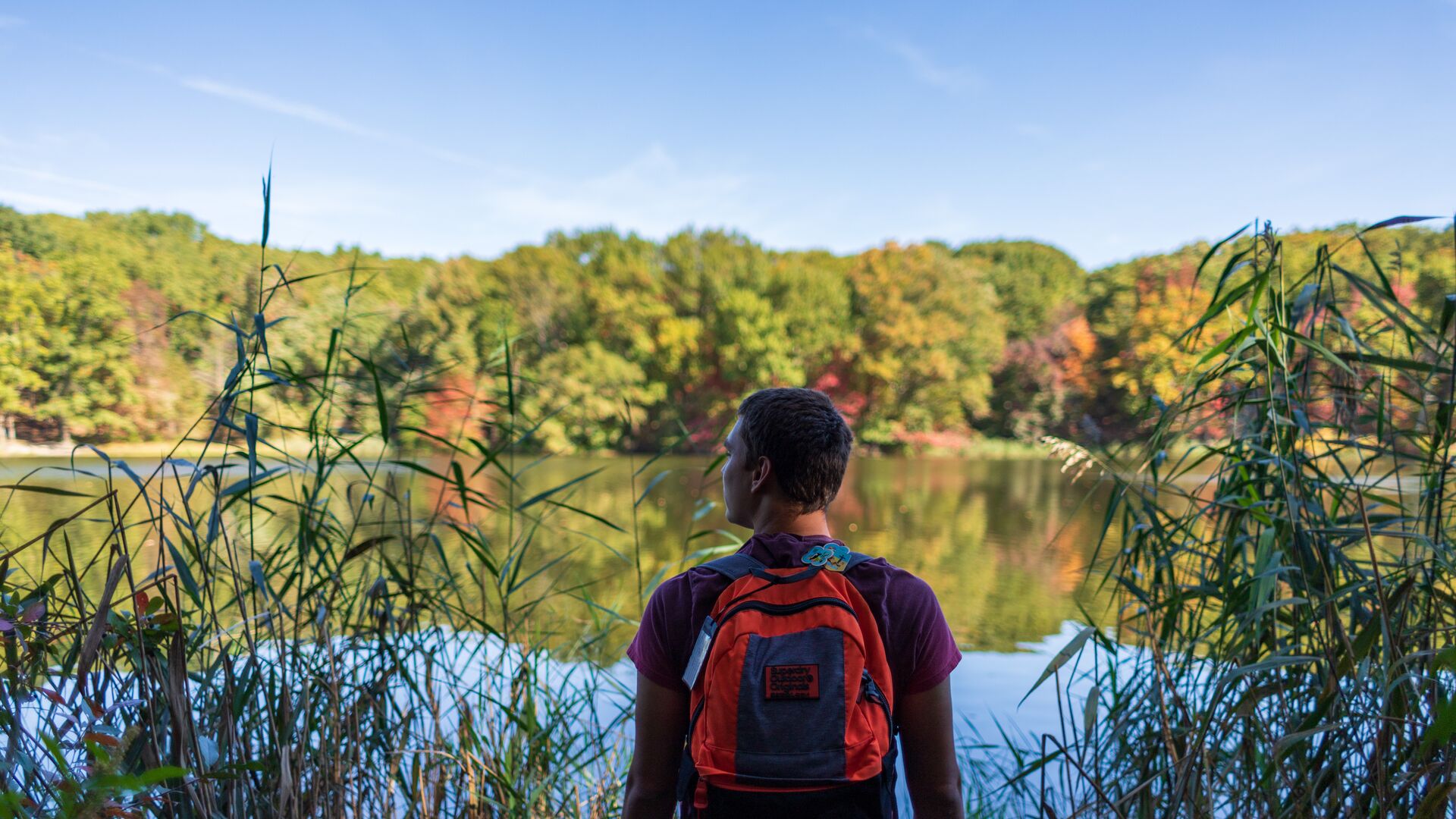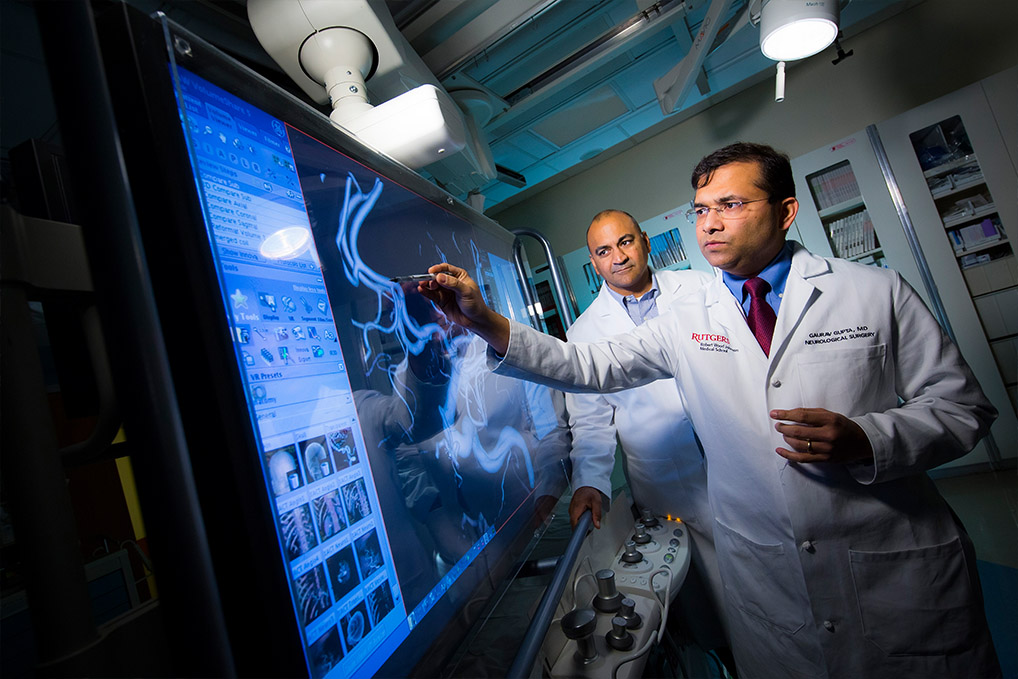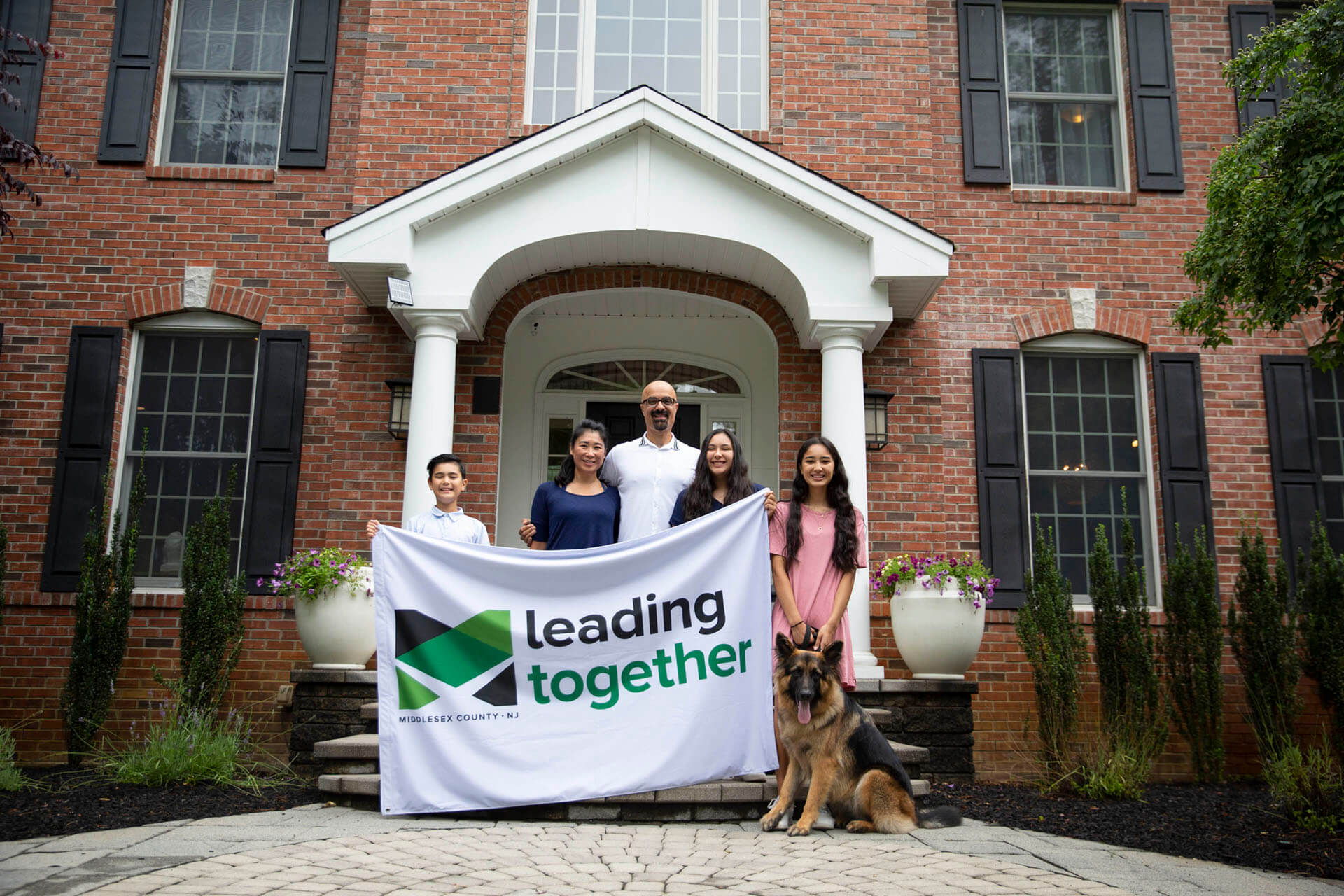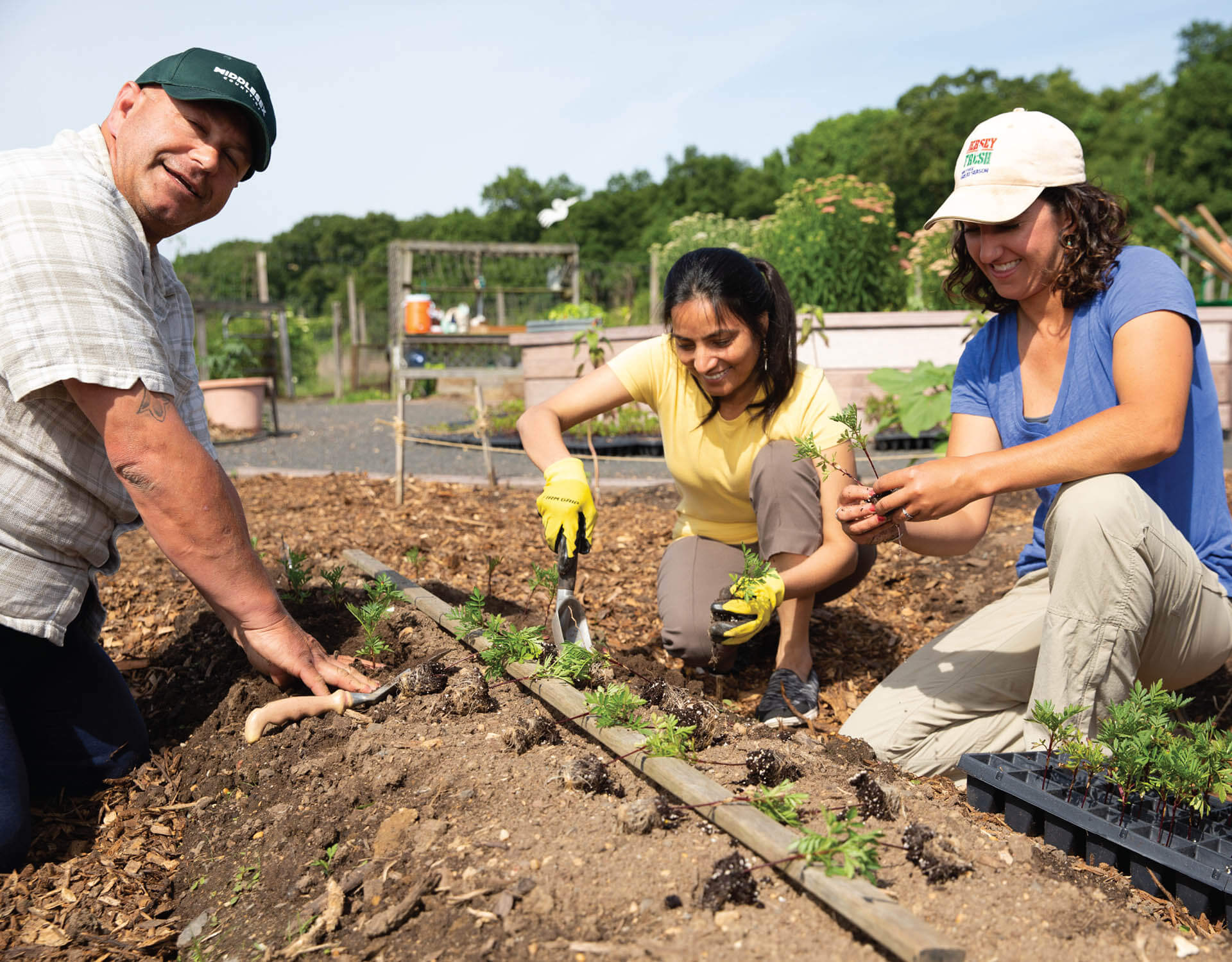 Discover the interconnected elements that create this thriving ecosystem and learn more about why
Middlesex County is the right fit for your autonomous vehicle company.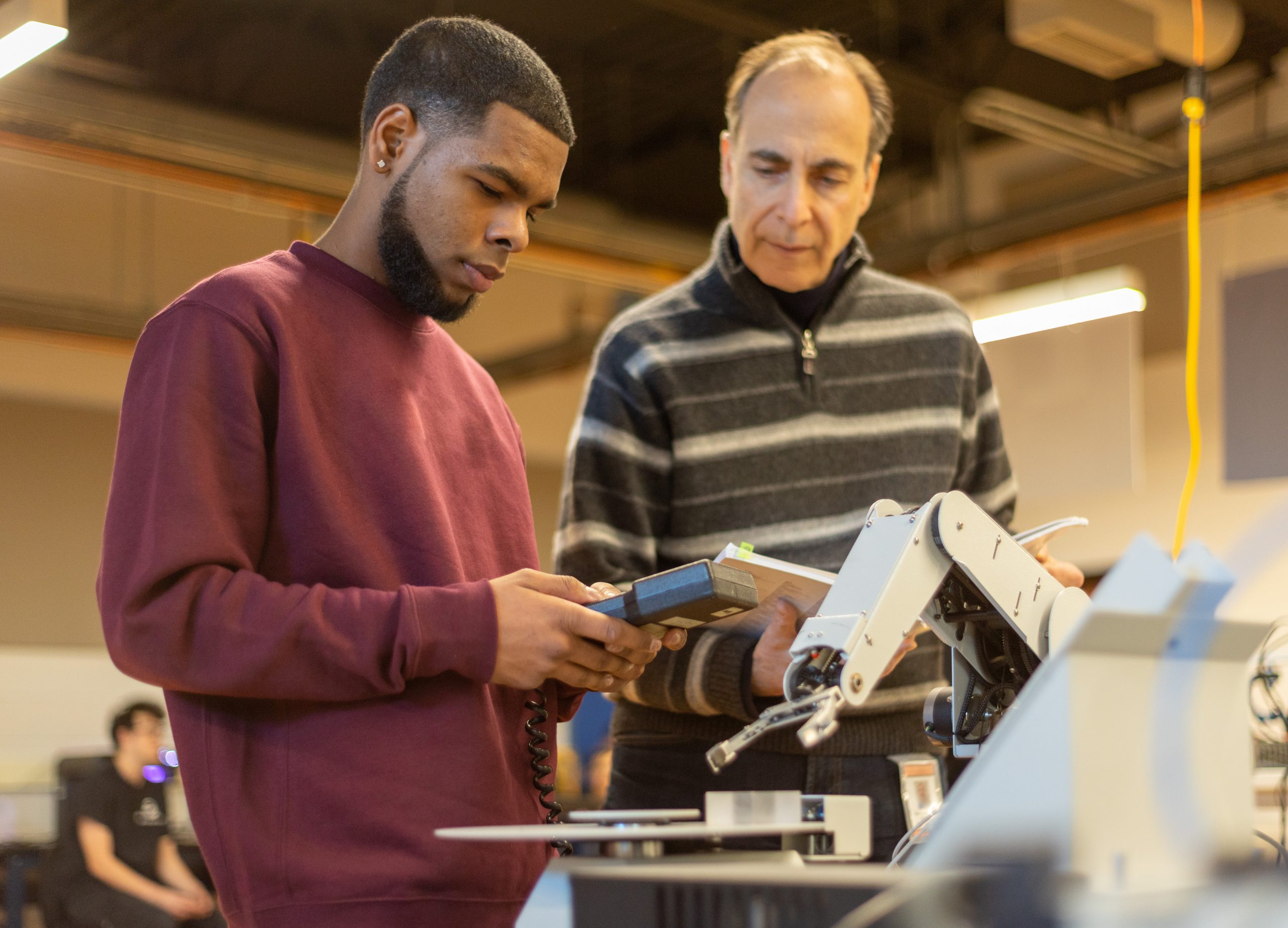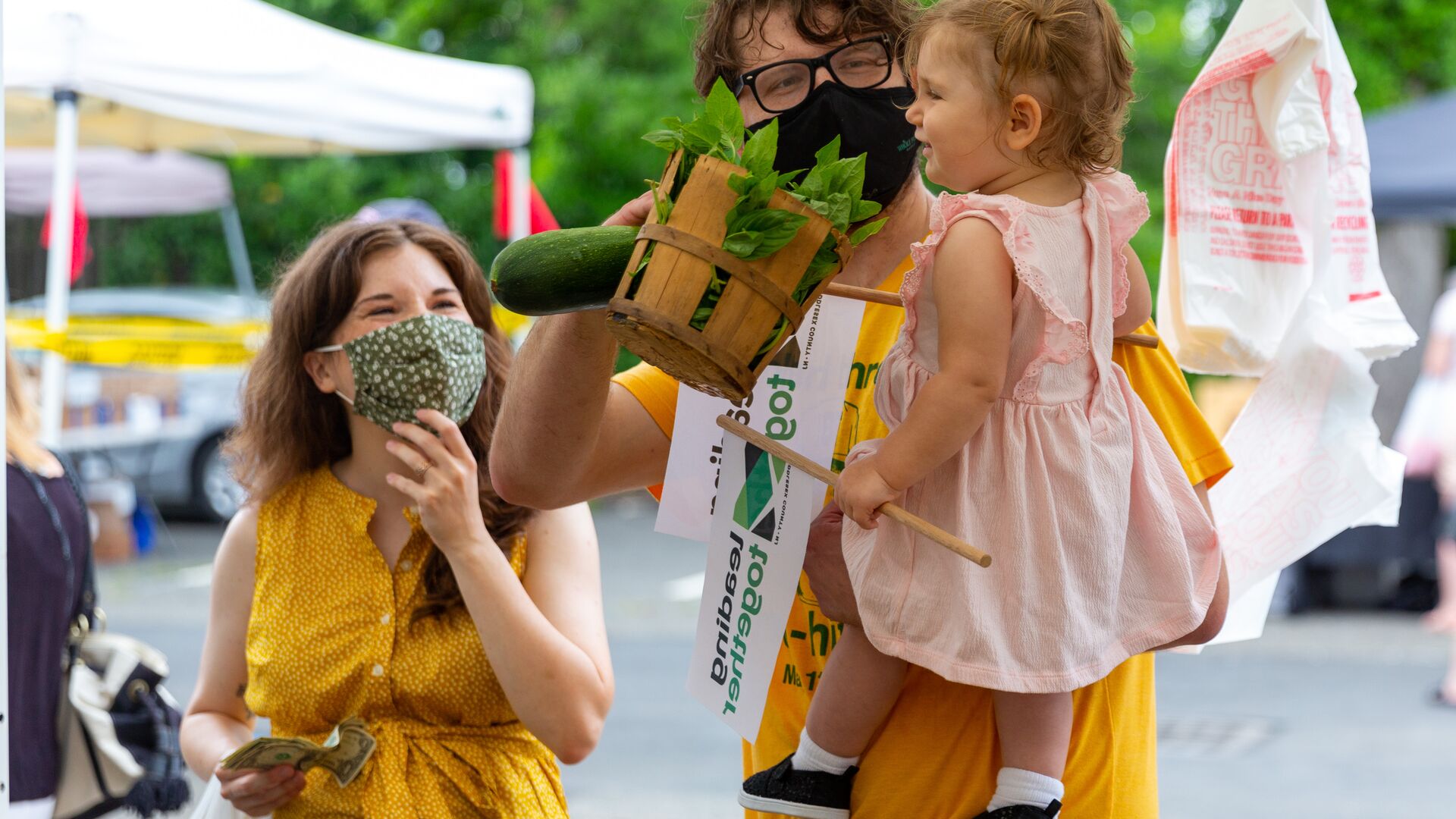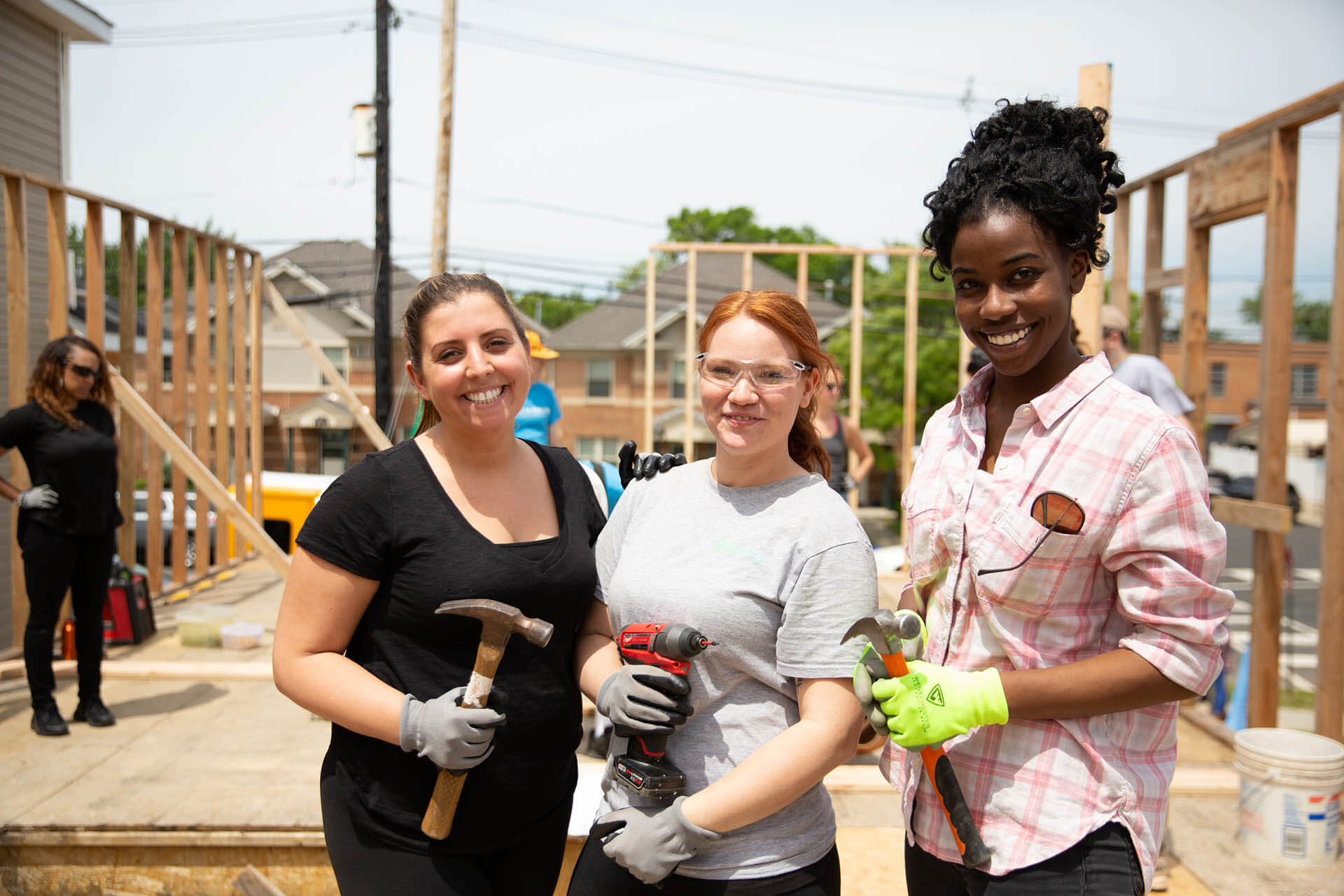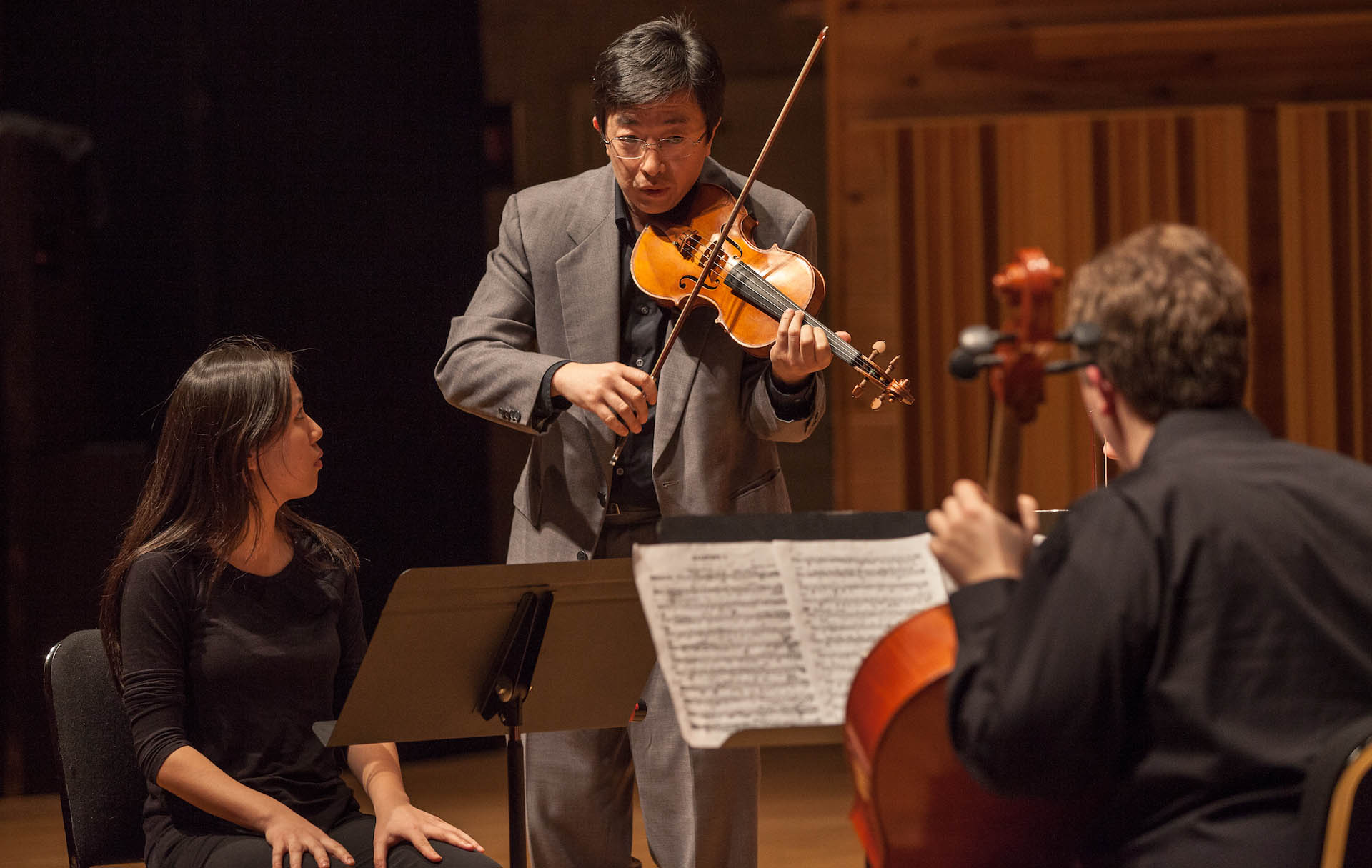 One of the highest educated, highest skilled tech workforces in the U.S.
38 million consumers and $2.8 trillion GDP within 150 miles
Over $1 billion in VC investment in transportation technology over the past 3 years
Middlesex County is actively partnering with autonomous vehicle- related companies to build a smart mobility laboratory
NJ is ranked #1 Most Connected State for broadband connectivity and infrastructure
Exit 8A creates a primary market for autonomous vehicle development and usage
Behind those numbers are real people and real companies that want to share why they chose Middlesex County.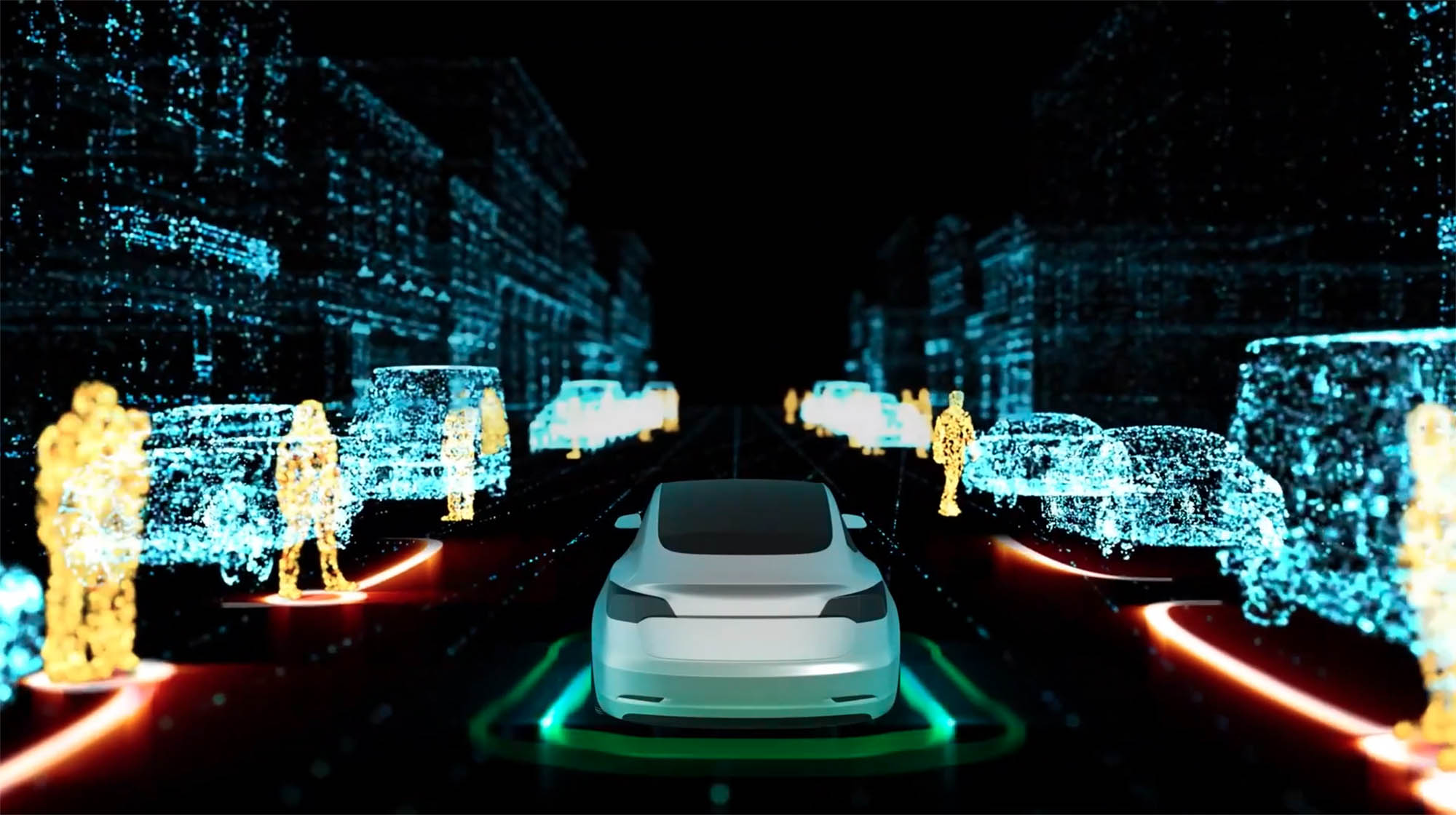 Middlesex County has progressive leadership engaging with CAIT and essentially providing an innovation ecosystem that can attract businesses and companies that would be working in these emerging areas and technologies such as connected and autonomous vehicles
Dr. Ali Maher
Director of Rutgers Center for Advanced Infrastructure and Transportation
Another main advantage of being in Middlesex County is our proximity. Within a driving distance of one day, more than half of the nation's consumption and economic activities take place
Dr. Ali Maher
Director of Rutgers Center for Advanced Infrastructure and Transportation
We have created a living laboratory in Middlesex County where we will be able to generate high resolution mobility data which in turn can be used for testing, evaluation and validation of a whole range of technologies related to autonomous vehicles.
Dr. Ali Maher
Director of Rutgers Center for Advanced Infrastructure and Transportation
Middlesex County offers a number of advantages for having a research institution such as CAIT – number one is that as a whole, the demographic is a highly educated workforce.
Dr. Ali Maher
Director of Rutgers Center for Advanced Infrastructure and Transportation
Explore the elements that make up Middlesex County's Autonomous Vehicles Ecosystem
Center For Advanced Infrastructure & Transportation
Rutgers Center for Advanced Infrastructure & Transportation (CAIT) is a recognized leader in the field and one of ten Tier I University Transportation Centers (UTC), an elite group of academic research institutions sanctioned and supported by the U.S. Department of Transportation. With support from DEVCO, the City of New Brunswick and Middlesex County, they are establishing the Smart Mobility Testing Ground (SMTG) - a living laboratory for smart mobility and smart city technology R&D in downtown New Brunswick, New Jersey.
The CAIT SMTG corridor will be, the first-of-its-kind smart mobility testbed and databed. The corridor will be equipped with Self-Driving-Grade roadside sensors and computing devices to continuously collect complete coverage of vehicle, pedestrian, and infrastructure data from an urban corridor. A Living Laboratory will be established to convert the collected data into digital twin models and high-resolution field datasets to support R&D in self-driving, connected, and automated vehicle technologies.
Once established as a multi-jurisdiction testing ground, companies will be able to conduct field tests on state and local roads with a streamlined process for certification and approvals, vehicle testing, application piloting, and local agency support. The proposed testing ground will provide opportunities for cross-sector smart mobility and smart city solution development such as transportation, healthcare, and the pharmaceutical industry. The data eco-system to be established in the testing ground will significantly reduce the data acquisition and collection cost for startup companies and R&D teams. It will also provide a potential monetization platform for their own mobility data generated or collected mobility data.
---
Verizon Shuttle Program
In partnership with Verizon, CAIT is developing an autonomous shuttle program running shuttle routes across medical campuses and communities – with the pilot program launching at the end of 2021. New Brunswick, NJ boasts world-class hospitals including Robert Wood Johnson University Hospital and St. Peter's University Hospital, to serve over 56,000 residents. The autonomous Verizon shuttles will pave the way for how healthcare transportation technology should (and is) advancing nationwide– and will drastically improve the current healthcare transportation efficiency within New Brunswick.
---
Location
Middlesex County is a desirable location for this first-of-its-kind living laboratory because it's directly inside the Northeast mobility corridor – which runs from Boston to D.C.
Middlesex County has a critical mass of expertise and talent from many research centers at Rutgers University and nearby Universities such as Princeton and programs at Middlesex College that can accelerate technology development. Its diverse local workforce can also help fulfill roles such as test drivers, data labelers, and other technical and maintenance support.
The New Brunswick Innovation Hub, as well as other innovation centers and incubators in the County provide streamlined support packages to foster the innovation environment needed for the Autonomous Vehicle Industry. Additionally, Middlesex County's city innovation hubs and industrial parks can reduce business expenses and employee transportation and living expenses compared with competing larger metropolitan areas. Establishing R&D in smaller and medium cities has become a growing trend – especially since the pandemic. Middlesex County is in close proximity and with easy transportation access to nearby tri-state major metropolitan markets.
---
Government Support
The New Brunswick Innovation Hub and Smart Mobility Testing Ground is possible because of the support of Middlesex County's progressive leadership. "We have an opportunity with this innovation center to bring the very best together, to really transform where we need to be in the future, to truly put ourselves on the map and recognize the importance of transportation infrastructure in serving our community. That's the role government can play in working with the public, private and educational sectors to achieve our goals," Middlesex County Administrator, John Pulomena.
The Middlesex County Office of Business Engagement is dedicated to supporting local businesses' wide variety of needs. From helping organizations find the right office and lab space, to workforce staffing and training, facilitating public transportation with the Office of Transportation, to creating strategic business advisory groups, the County is focused on fostering an environment where business communities can succeed and thrive. Additionally, the County is proud to continue to strengthen and cultivate a high quality of life for its residents in the areas of arts, education, outdoor space, public health and safety, family friendly events, diversity, and healthcare, all critical to the quality of life for our businesses and their employees.
---
Get in Touch with the Middlesex County Business Engagement Team
Take advantage of our wide variety of tools and data, such as:
The Middlesex County Business Portal
An interactive, GIS-based economic development tool that provides resources to make site location decisions for commercial and industrial sectors. Downloadable traffic counts, marketplace profiles, and demographics are available at no cost.
Customized Market and Economic Modeling Reports
Market & Economic Modeling Data provides you with customized site-specific insight for business expansion, decision making and site selection.
Employee Training Programs
Through the Office of Career Opportunities, Middlesex County offers tailored employee training programs that will enhance your employees' skills and allow them to obtain industry recognized credentials.
Get Started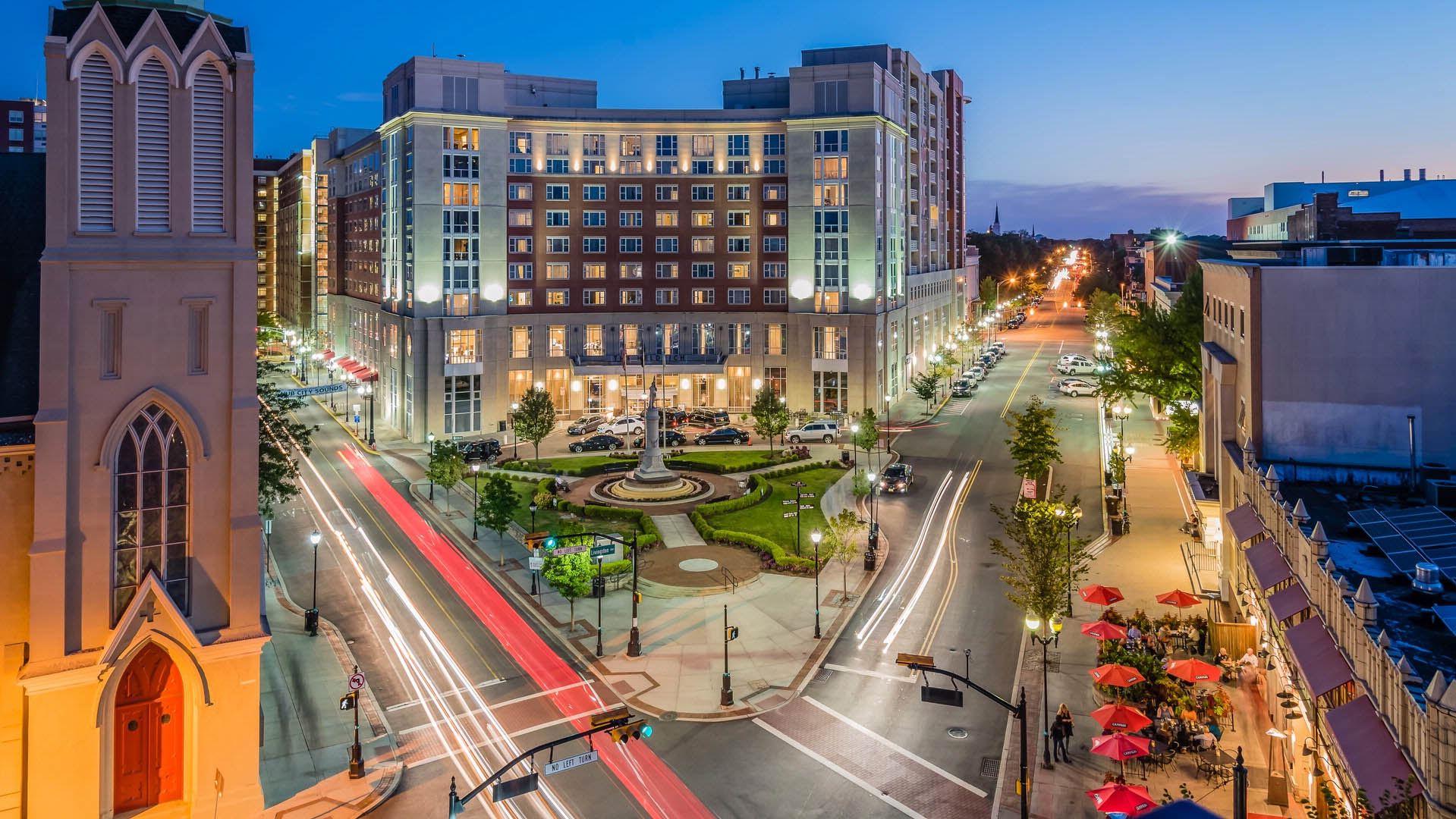 We look forward to starting a conversation with you!