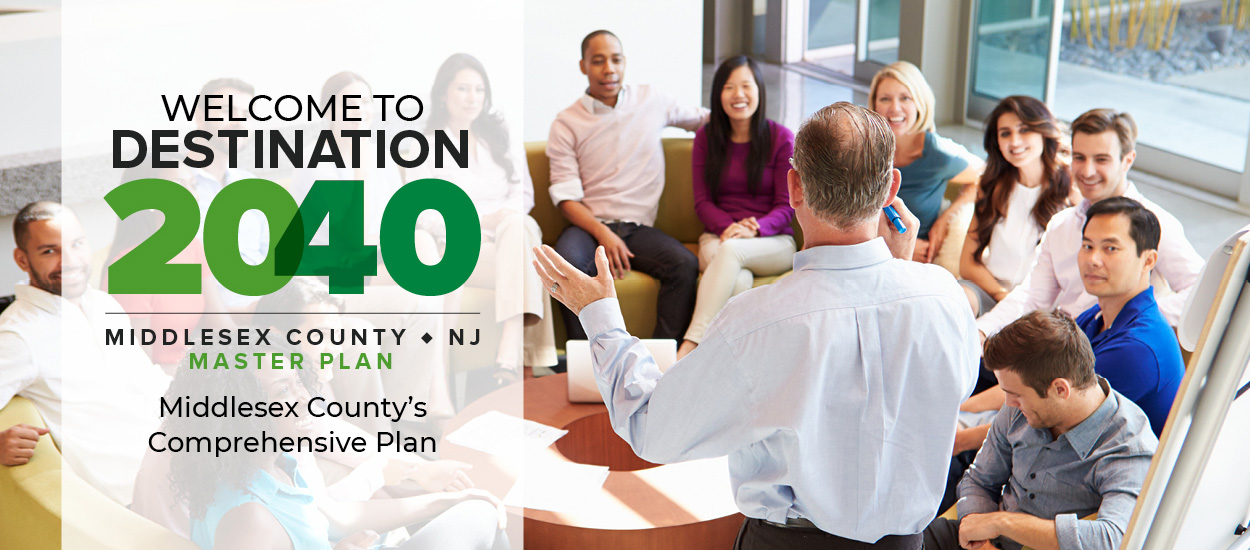 Destination 2040 is Middlesex County's Comprehensive Master Plan that will shape how our county will grow and change in the future. The plan will reflect the vision, ideas, and priorities of the extremely diverse population that encompasses Middlesex County. That's why your input is crucial to developing the goals and vision for Middlesex County.
FAQ
| Destination 2040
What is

Destination 2040?

Where to

find us?

apply to participate in

set the table!

how does destination 2040

affect you?