Middlesex County's ongoing commitment, investments and partnerships in the healthcare industry create enormous benefits for residents and businesses in our region.
Few other counties can match the depth and breadth of our best-in-class research centers, leading medical companies, healthcare service providers, and unique public programs. Through a range of strategic partnerships with industry leaders like RWJBarnabas Health, Middlesex County is focused not just on transformative medicine for cancer patients, but on innovating the day-to-day care of the patients, seniors, and disabled. Every year, our local medical institutions and health care innovations attract some of the best practitioners around the world who know that making a home in Middlesex County means working with the best minds to make a real impact in the medical field.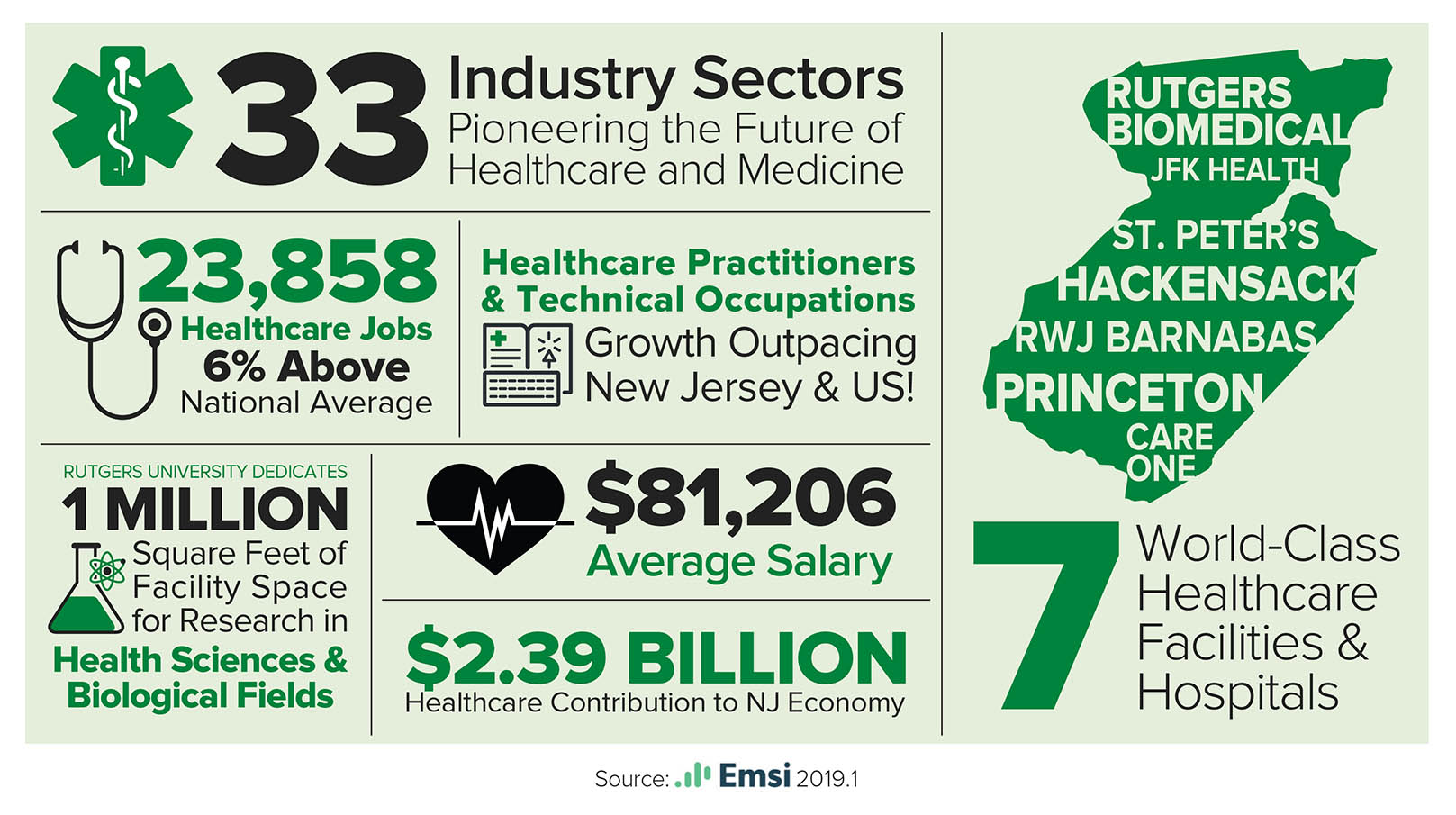 Cancer Institute of New Jersey
As New Jersey's nationally designated cancer research center, the CINJ is committed to taking foundational clinical research and transforming it into innovative medical applications, thereby advancing the effectiveness and compassionate use of precision medicine in cancer care.
George J. Otlowski, Sr. Center for Mental Health Care
A community mental health center for public use staffed with highly skilled bilingual (English/Spanish) professional psychologists, psychiatrists, counselors, and social workers. It's the only county-owned outpatient/partial care program in New Jersey.
New Jersey Pediatric Feeding Associates and Therapy Center
This facility is staffed by Speech Pathologists specializing in pediatric dysphagia and is the first independent location in this growing field of study. This award-winning facility provides industry-leading care for infants and children with all types of disorders related to feeding, swallowing, communication, and cortical visual issues.
Caretaker Retreat
This annual getaway for Middlesex County's hardworking caretakers provides them with an opportunity to attend best-practice seminars and gain access to the best, innovative, legal and professional industry expertise and learning.
To learn more about the benefits of locating your business in Middlesex County, enter your email here.