Middlesex County Vocational and Technical Schools is a countywide network of the highest-standard technical schools that takes the best minds in Middlesex County and molds them into tomorrow's leaders and professionals. Providing year-round programs in secondary education, these competitive schools offer rigorous world-class curricula that put the emphasis where it belongs—on technology, innovation, professionalism, and practical skills. Programs are also available for adults looking to continue their education or learn new skills.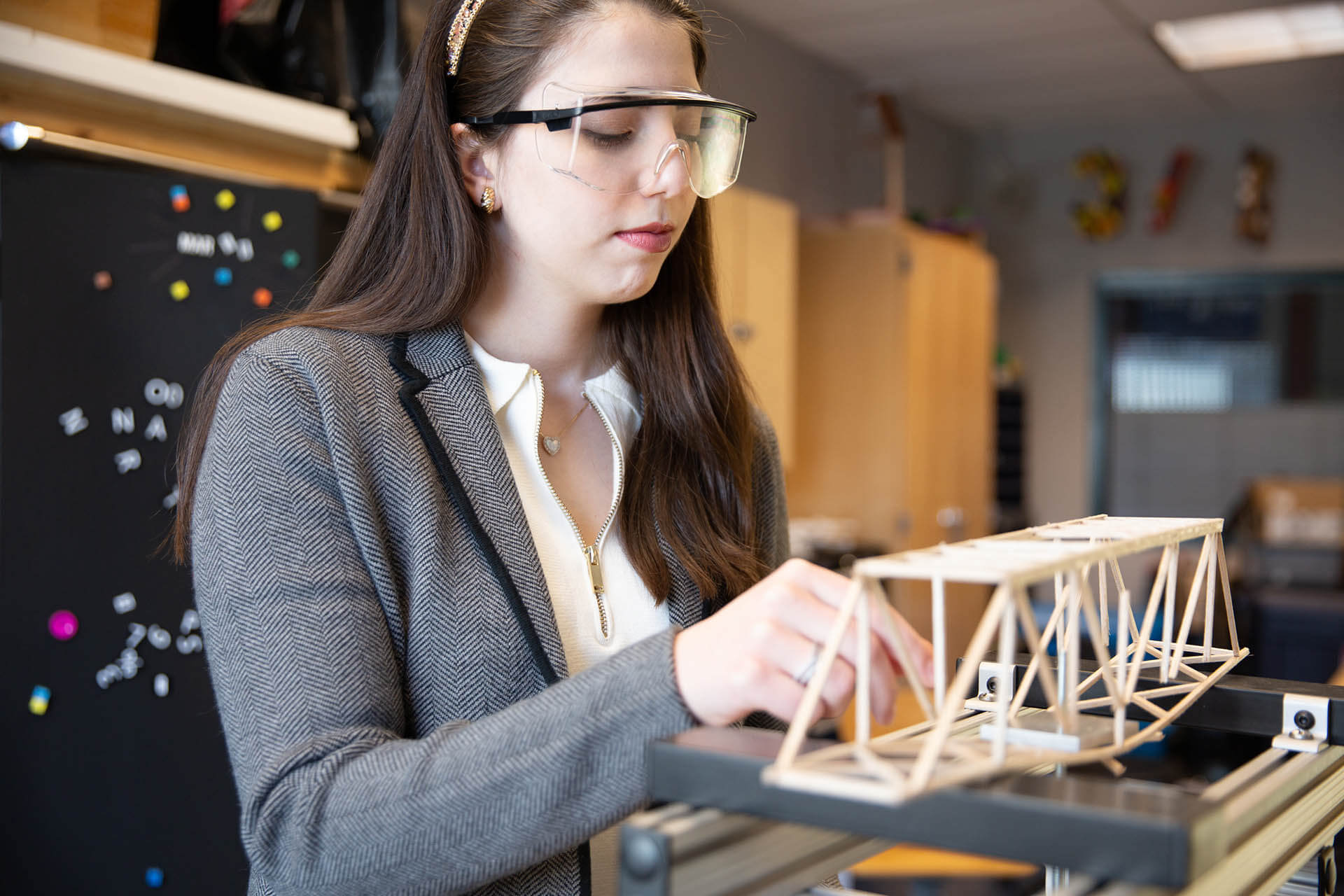 Several Middlesex County Vo-techs have been recognized by the National Blue Ribbon Schools Program for their success in advancing gifted young learners. The institutions pride themselves on high-quality vocational training in applied skills for people of any age or learning level. All programs also contain an embedded special-needs instruction element. Additionally, Middlesex County Vo-tech training is not restricted to union tradecrafts such as steelwork or electrical. Students can choose to train in everything from culinary arts to robotics to pharmacology.
At Middlesex County Science, Mathematics, Engineering and Technologies, students study engineering technology and the full range of science and mathematics that are essential for college-track success and career achievement and performance. At Middlesex County Academy for Allied Health and Biomedical Sciences, a select group of advanced students are immersed in the theory, history, and practical application of everything in the health sciences, from nursing to neuroscience. And at the County's other Vo-techs like Piscataway, East Brunswick, and Perth Amboy, students get access to everything from car repair and construction, to performing arts and architecture, to advanced training in computer programming and robotics.
Middlesex County Success Stories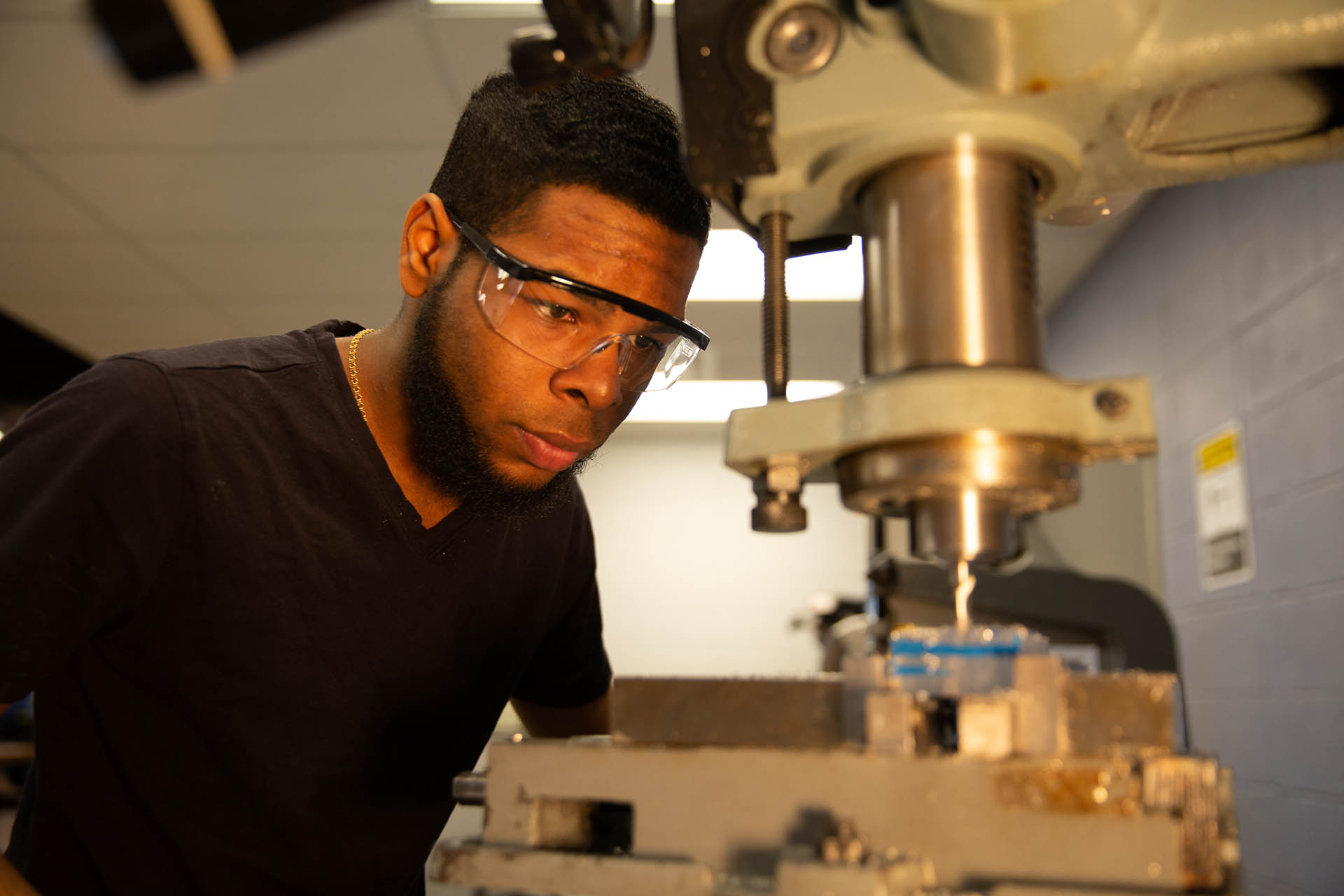 Triston George,
Engineering and Manufacturing Student at Middlesex County East Brunswick Tech.
What's so different about going to a vocational technical school?

"That's easy, it's the engineering focus. I came from a DIY-type family of mechanics, engineers, and that inspired me at a young age. I knew East Brunswick Tech was for me because it had engineering equipment and the kind of training that good companies look for. I feel prepped to enter the workforce because I learned milling and also programming hands-on and in a professional environment. When I graduate, I could be a machinist, computer programmer, or work in alternative energy like solar—I feel like I have all the options!"
---
Manas Harbola, Mehraj Tawa, and Thomas Weatherbee,
Middlesex County Science, Mathematics, Engineering and Technology
On an ordinary day at the Middlesex County Science, Mathematics, Engineering and Technology, you'll run into ambitious young scientists with bright futures like Manas, Mehraj, and Thomas. They're all studying electrical engineering at Edison, in addition to a related field like computer science or neuroscience. When asked about how the Academy has impacted their lives, they say no other secondary school offers the same access to specialty programs, equipment, and field professionals. They're eager to thank the Middlesex County Science, Mathematics, Engineering and Technology —Mr. Patrina in particular!—for giving them the care, time, and mentorship they need to get ahead in their future careers.
---
Shane Fusco,
Industrial Engineering Student
What's special about studying at a Vo-tech in Middlesex County?

Well, for one thing, this school uses real-world cutting-edge machines. I want to go into engineering, possibly alternative energy, or maybe software and mechanical. What I'm doing in here is exactly that, just on a smaller scale. That's unique.
How do you think that compares to other high schools?

Regular high schools I've seen, there might be like a shop or two, but you're not getting anything compared to this shop and this school. We're getting multiple stations compared to maybe like one in a regular high school. And like I said, you're getting all these smaller versions of real-world machines that are really being used. I have not seen that in any other school—and I've asked around. That gives me a jumpstart into a field of work.