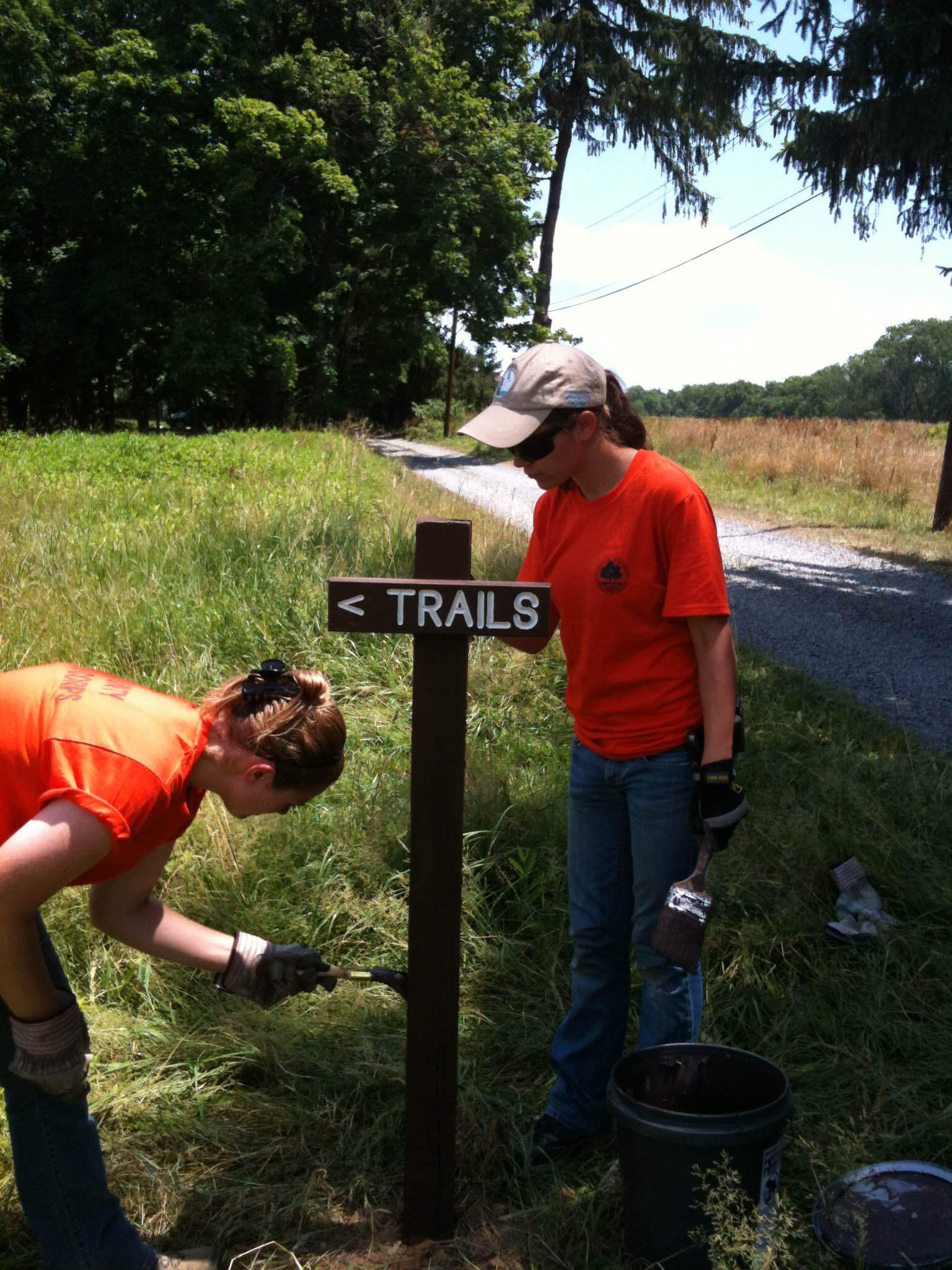 In 2018, Middlesex County had about 1,800 park volunteers. From individuals to families, to businesses, schools and civic groups such as the Edison Metro Lions Club, the Middlesex County Conservation Corps is a diverse group.
For years, local businesses such as Hioki USA Corporation and PBL Assay Science have partnered with Middlesex County to volunteer for park beautification, trail cleanup, tree planting, and other vital conservation efforts.
"A lot of these larger projects we undertake would take a lot longer to accomplish without our volunteers. With a team of volunteers, we can cut time in half and get much more done."

– Rick Lear, Director of the Middlesex County Office of Parks & Recreation.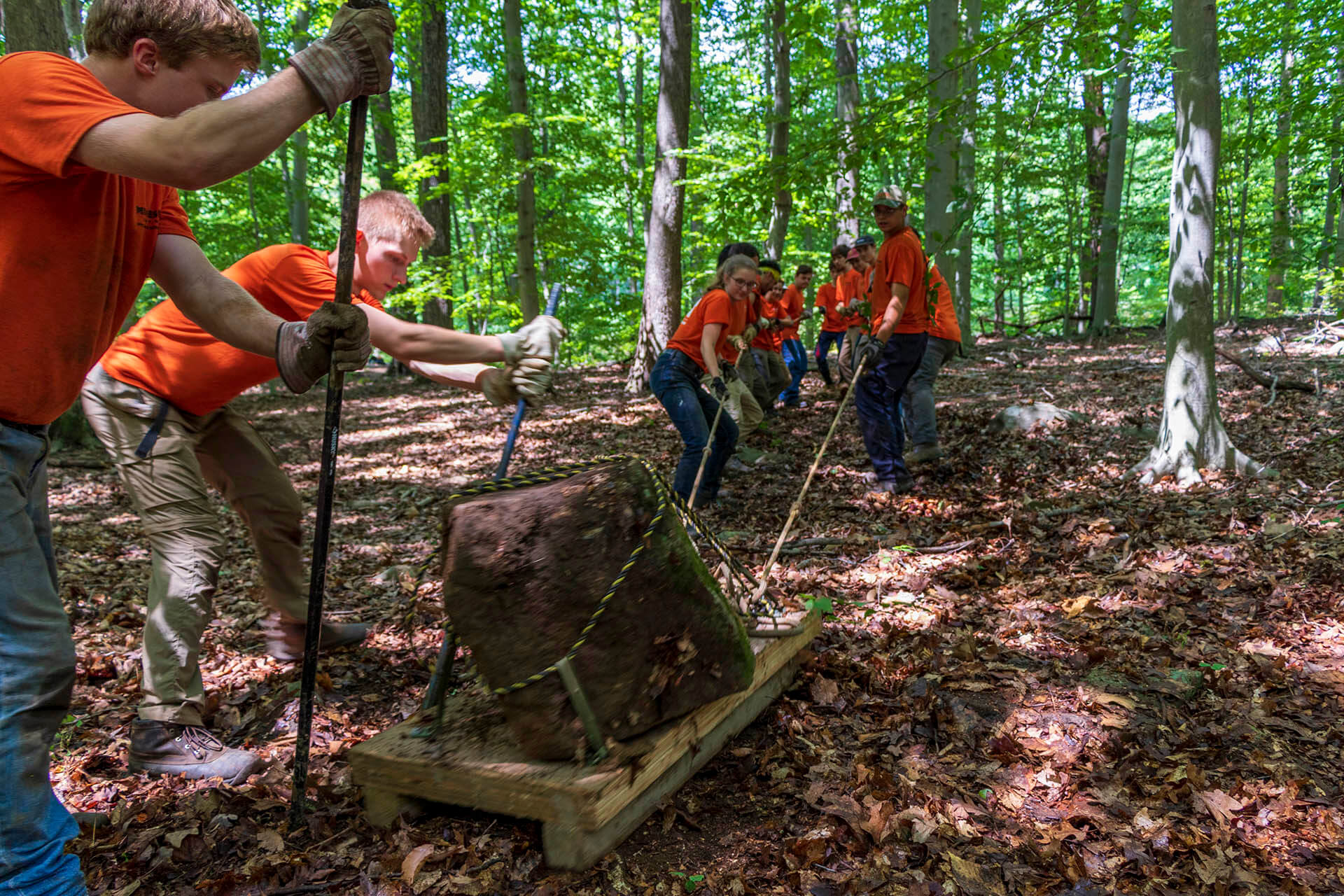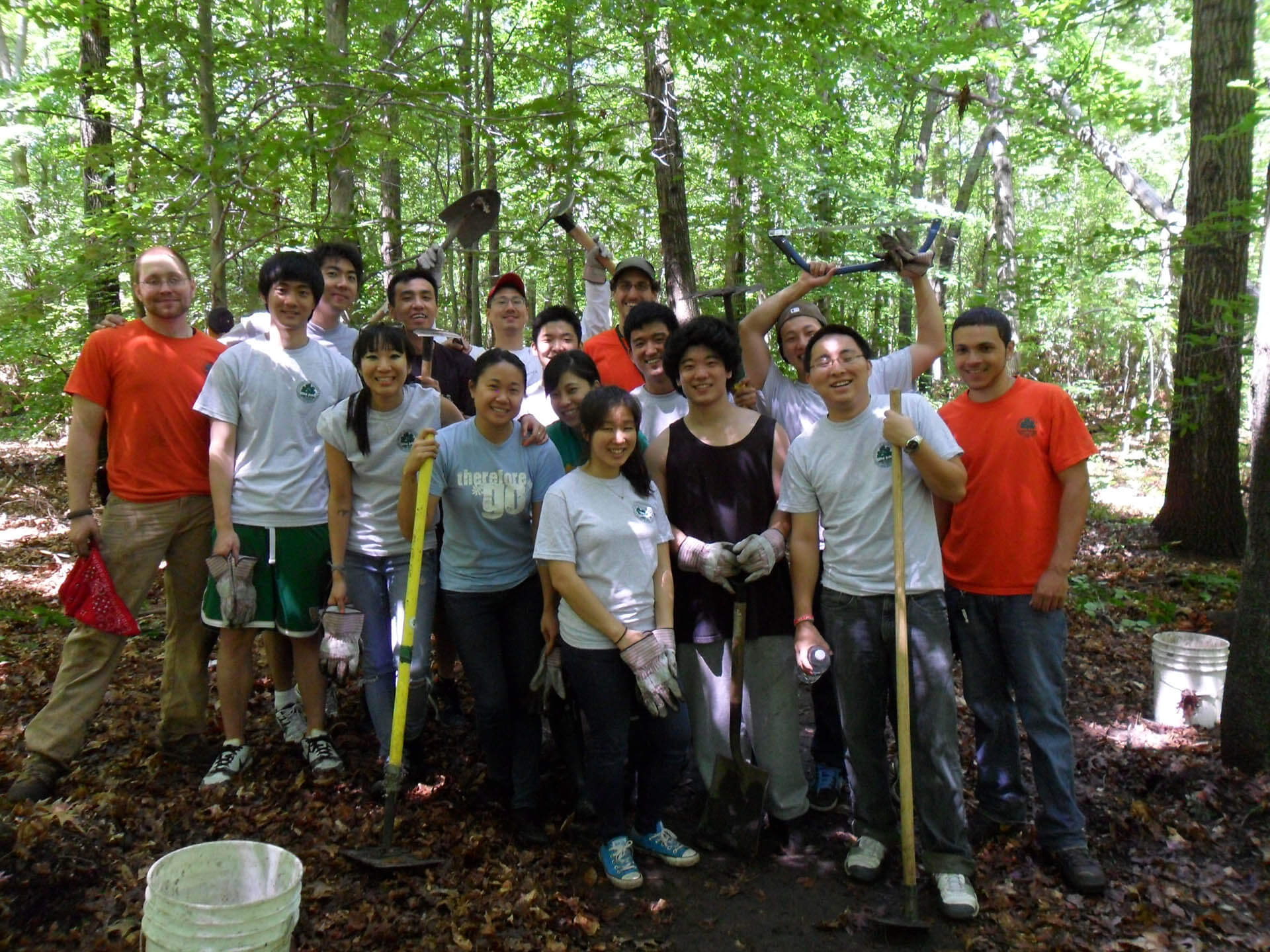 One of the most popular annual cleanup efforts is the Beach Sweep. Through a partnership with Clean Ocean Action, this event takes place each spring and draws hundreds of volunteers with a mission of cleaning up the shoreline at Raritan Bay Waterfront Park.
Since 2006, volunteers have been protecting Middlesex County's 11,000 acres of open space from polluters, abusers, intruders, and misusers. The Conservation Corps volunteers work on maintaining parks, restoring habitats, establishing trails, and planting shrubs, trees, and flowers.
Youth Conservation Corps
Anyone who volunteers at a park event becomes part of the Conservation Corps, but there is a paid segment as well. The Youth Conservation Corps is a seasonal job for high school or college aged students who maintain our 30+ miles of hiking trails, work on habitat restoration projects, and litter patrol.